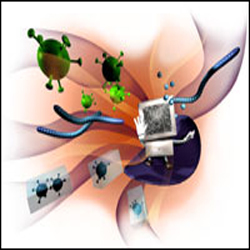 Malware has risen by a staggering 278 percent in the first half of 2008, thanks in part to the large number of websites comprised last month, so says a new study by ScanSafe. And it warns that things are only going to get worse, especially after Dan Kaminsky goes public with details about his 20 year-old DNS vulnerability.
The ScanSafe Global Threat report is a study of more than 60 billion web requests that ScanSafe has scanned, as well as 600 million web threats it has blocked from January through June 2008 on behalf of corporate customers worldwide.
The report found that web-based malware increased 278 percent during this period. This was in part due to large websites such as Wal-Mart, Business Week, Ralph Lauren Home, and Race for Life, being compromised in June by SQL Injection Attacks.
Less than a year ago, web surfers were more at risk from social engineering scams and rogue third-party advertisers, with the outright compromise of legitimate websites being relatively rare, and when they did happen, they were fairly obvious cases such as website defacements.
Related Posts by Categories